Molly Enders, Lac, LOM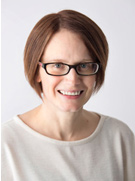 Molly Enders has a Master of Science degree in Oriental Medicine from the Pacific College of Oriental Medicine in Chicago. She is certified by the National Certification Commission for Acupuncture and Oriental Medicine to practice both acupuncture and Chinese herbs, and a licensed acupuncturist by the State Medical Board of Ohio.
Molly first became interested in Chinese medicine through her training in tai chi. However, it was during her own pregnancy that she was able to experience the benefits of acupuncture first-hand in the treatment of her first-trimester migraines. Since that time it has been her goal to pass the gift acupuncture provided her along to others. She is a native of Ohio, and has been practicing acupuncture since 2007.
Molly has experience treating a variety of disorders, specializing in the treatment of pain, anxiety/depression, and women's health. She is also certified in acupuncture facial rejuvenation.